Support Lifecycle
We provide public releases of our products once a year or more and commit to 12 months support for all public releases. We also provide releases to support the new versions of Microsoft Dynamics NAV and Microsoft Dynamics AX within 12 months after a new version of the ERP is released.
Support services are provided to customers with active annual enhancement or customers with active subscription plan, only/
Service Level Agreement
We envision the support as a major component of our effort to provide our customers with mission critical software solutions. We provide support services to customers in order to guarantee their business continuity. Our customer shall report issues or other cases, which requires support. The reporting is performed by authorized personnel from the Customer's side via the standard support channels described below.
The support is provided in order to:
Solve current problems reported by authorized representatives of the Customer on occasion and in connection with Dynamics Mobile
Diagnose problems in connection with the standard system functionality
Diagnose problems in connection with the functionality customized by Dynamics Mobile team
Analyze and eliminate of any "defect" – a mistake in the program code of functionality, which affects the Client's operations
The support services are only provided in response to a support request submitted by authorized personnel from the Customer's side via any of the support channels:
e-mail: support@dynamcsmobile.com
phone: 00359 2 817 33 63
We provide different response times to support requests based on the request priority as follows:
| Priority | Reaction time | Description |
| --- | --- | --- |
| Critical | to 2 hour | Causes business process block |
| Medium | up to 8 hours | Affects the business process as there are no work around actions |
| Low | up to 2 business days | Low impact issues and requests, which does not affect the system |
Published on AppSource and Certified for Microsoft Dynamics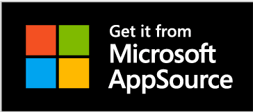 Both Publishing app on AppSource and Certified for Microsoft Dynamics (CfMD) program identify third-party solutions that have met Microsoft's highest standards for Dynamics implementations. Earning these logos assure technology decision makers that solutions:
Were developed by a certified and reputable Independent Software Vendor
Were designed for unique business and industry needs
Have been tested for seamless integration with Microsoft Dynamics
Have been used and recommended by other companies
Are low-risk, fast to implement, and simple to maintain
Are properly supported and protected
The publishing process for AppSource has been carried out by Microsoft.
The certification process for CfMD has been carried out by Lionbridge.