Dynamics Mobile contains cross-platoform development environment accessed via a web browser.
Dynamics Mobile Studio is "in-the-browser" development environment and SDK tools intended to streamline the development of mobile cross-platform business apps. gives the developers the ability to use a single platform and web development stack to develop business apps for mutliple mobile platforms with a single code base. Dynamics Mobile Studio is embedded into Dynamics Mobile service and exposes all development tools through a web browser.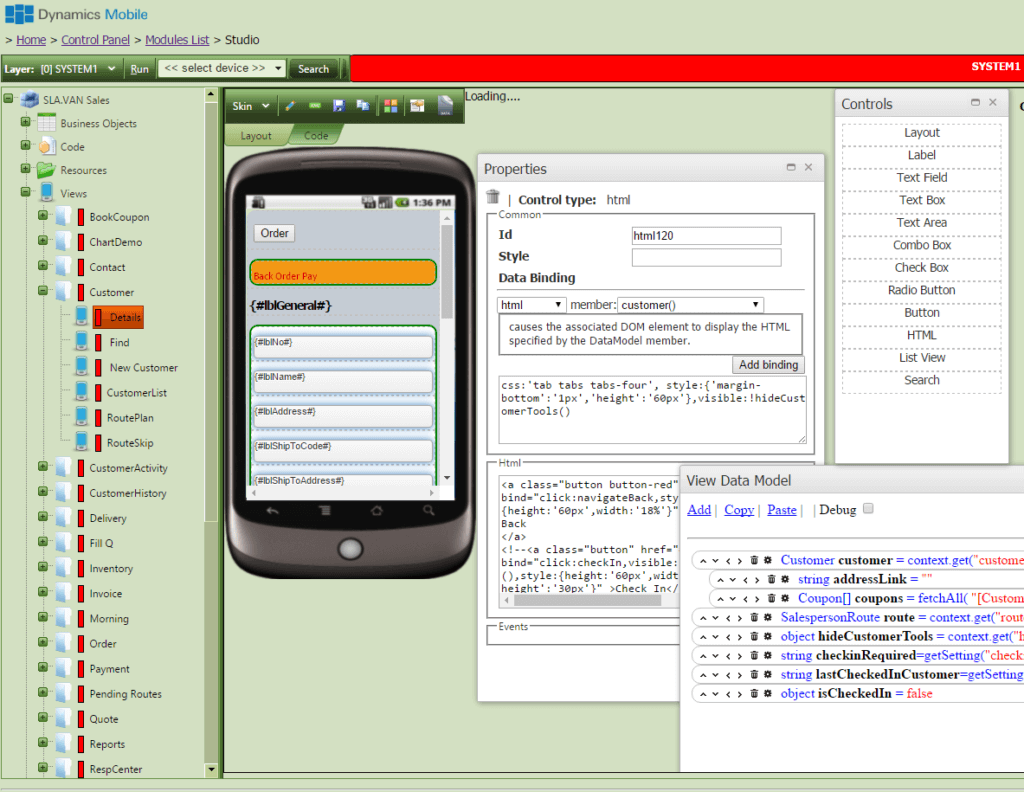 It provides the following features:
Inegrated development environment accessible though a Web browser
Javascript based programming language to utilize the full power of the modern Web technologies ( Javascript, HTML5, CSS3)
WYGIWYS designer of mobile/desktop forms
Web development experience augmented with the power of jQuery
Powerful server-side 'compiler' to publish the code to the target mobile/desktop platform
Transperant data integration with the "linked" ERP systems.
Simple Javascript Object Relational Mapping API
Business Object Editor to ease the definition and consumation of business data integrated with the "linked" ERP systems.
Functional module paraidgm to ease the functionality publishing and versioning
Customization layers paradigm to allow partners, customersm, ISVs to easy customize the functional mobile modules without interfering with other customizations
and many more…..