Dynamics Mobile provides SKIN-ing support for the mobile user interface.
It allows the system administrator to quickly change the UI look and feel by switching a simple settings.
Dynamics Mobile supports named skins, which are part of the JSCORE library. The skins are set of stylesheet and icons delivered on the mobile device during synchronization.
Changing the skin
The administrator can change the skin for a specific group of devices prociding the server's group with the SKIN setting.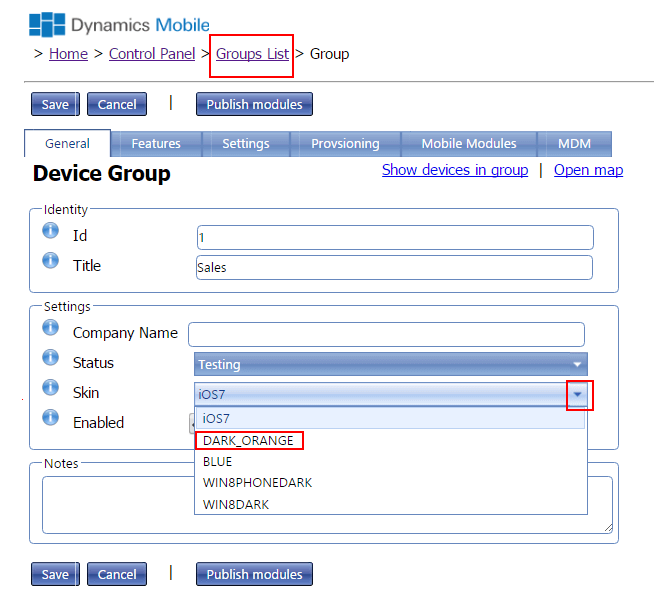 Supported skins
The default skin
The default skin is automatically used if the skin setting is not presented for the given group. The default skin resembles the standard native iOS 7 look and feel.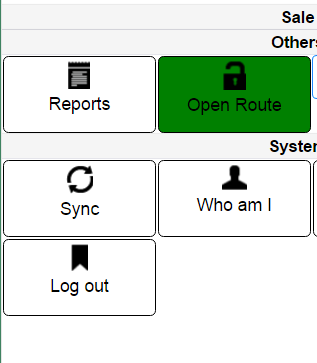 The Dark Orange skin
The Dark Orange provides Android-alike look and feel in black and orange colors.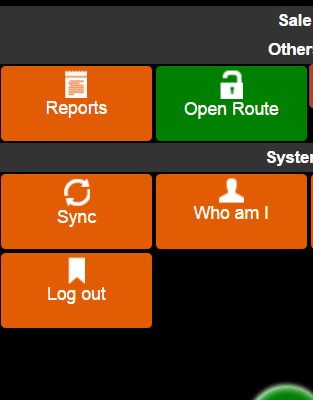 The Blue skin
The Blue skin is also Android alike skin in white and blue colors.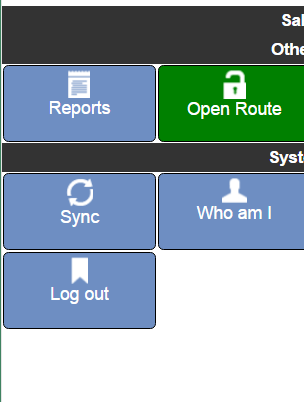 The Windows Store skin
The Blue skin is also Windows 8.1/10 alike skin in dark colors.